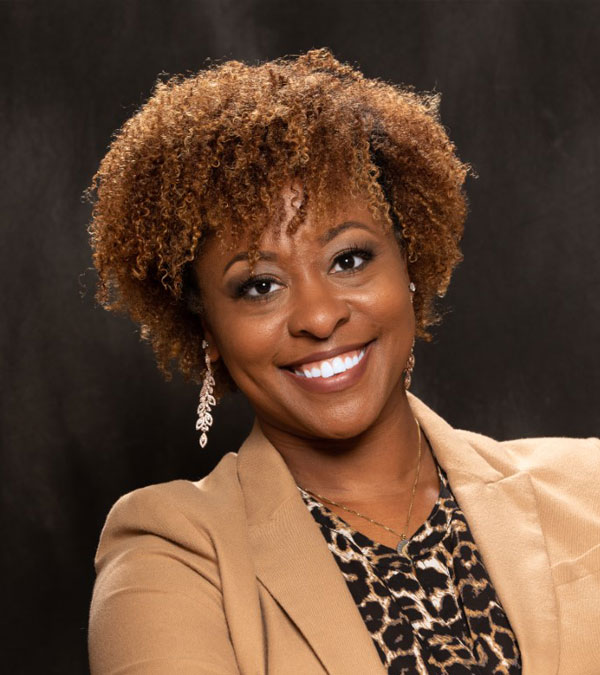 Cawanna A. McMichael- Brown "CAM" is a competent and experienced trial attorney in the West Georgia area who had defended well over a thousand felony and misdemeanor cases in Superior, State, and Magistrate Courts throughout the State of Georgia.
She has built a reputation as an attorney who works tirelessly to achieve the best possible results for her clients and keeps them engaged as she strategically maneuvers their case. CAM believe in transparent representation, she listens to her clients and involves them in every stage of litigation.
CAM was born and raised in Carrollton, Georgia. CAM  is married to Antonio Brown, and they reside with her two children, Isaiah and Kai, in Carrollton, Georgia. She is a proud Alumni of Central – Carroll High where her children currently attend. She received her undergraduate degree in criminal justice form Nova Southeastern University in Davie, Florida. She then attending the University of Georgia where she received her Juris Doctorate degree. CAM was very active during her matriculation at UGA Law. She clerked for US Magistrate of the Northern District of Georgia Hon. Linda T. Walker. She also interned for the United States Department of the Interior, the Georgia Capital Defenders, and the Western District Public Defenders office.  She began her law career as a zealous advocate in the Augusta Judicial Circuit as an assistant public defender. While there she sharpened her litigation skills and learned the art of client-centered representation.  Following her beginning in the Augusta Circuit, she returned home to Carrollton where she served as lead associate at Swindle Law Group. She quickly built a reputation for being hardworking and results driven, and in 2019 she founded CAM LAW – The Law Office of Cawanna A. McMichael. Since the firm's inception, CAM LAW has received numerous favorable outcomes for their clients. CAM has built a practice that is built on respect for the client and to do zealous work to achieve positive results.
It is CAM's way to be Compassionate, Aggressive, and Meticulous in the representation that is given to each client.
CAM's Awards
2021 – Super Lawyer Rising Star Honeree
2020 – Lawyer of Distinction – Excellence in Criminal Defense
2019, 2021 – Top 40 under 40 Criminal Defense – National Trial Lawyers
CAM's Professional Associations
Carrollton Dawnbreaker's Rotary Club
Hearing Officer – City of Carrollton Housing Authority
Secretary – Carroll County Bar Association
Secretary – West Georgia Chapter of the UGA Alumni Association
Carroll County Chamber of Commerce
Douglas County Bar Association
Central High School Athletic & Band Associations
CAM LAW – The Law Office of Cawanna A. Brown
Address
405 Tanner Street
Carrollton, GA 30117
(770) 608-2890
Office Hours
Monday—Thursday: 9:00AM–5:00PM
Friday : 9:00AM-2:00pm
Dawn@cam.law
www.CAM.LAW